Discover more from Chasing Nature
Dispatches on wildlife, wild places and the human condition.
Over 4,000 subscribers
On Earth Day: Flowers of Naked Woods
Early spring wildflowers are getting it on before the leaves emerge in northern forests.
FOR A MONTH I followed the spring northward from Florida to Vermont, walking trails among woodland wildflowers and contemplating notions of beauty.
Along the way, I filled pages of my field notebook with ideas about the evolution of beauty and our aesthetic in nature. Give me a week or two (or a lifetime) and I might have an essay for you about all this.
Until then, on Earth Day 2023, here are a few of those wildflowers, many of which I photographed yesterday (21 April) in calcium-rich woods beside Lake Champlain here in my home state of Vermont.
Basically, these plants complete the business of reproduction before the tree canopy leafs-out. So they are bursts of color, form and function in naked woods. You'll get a sense of that scale in a few of the images below. Onward.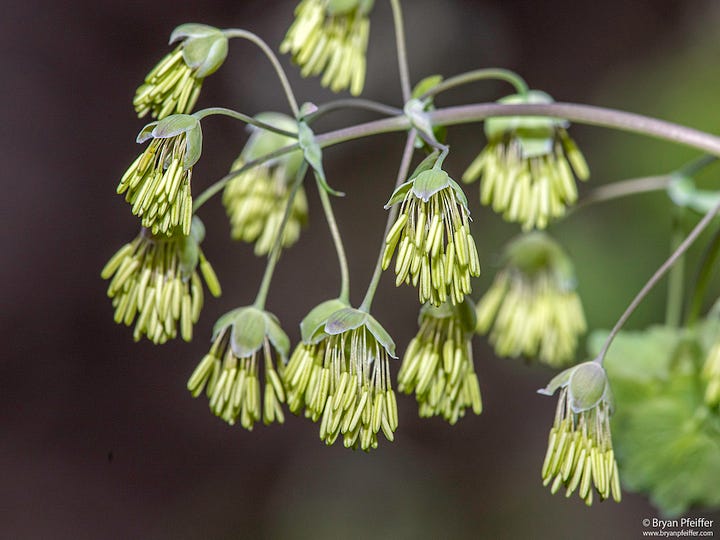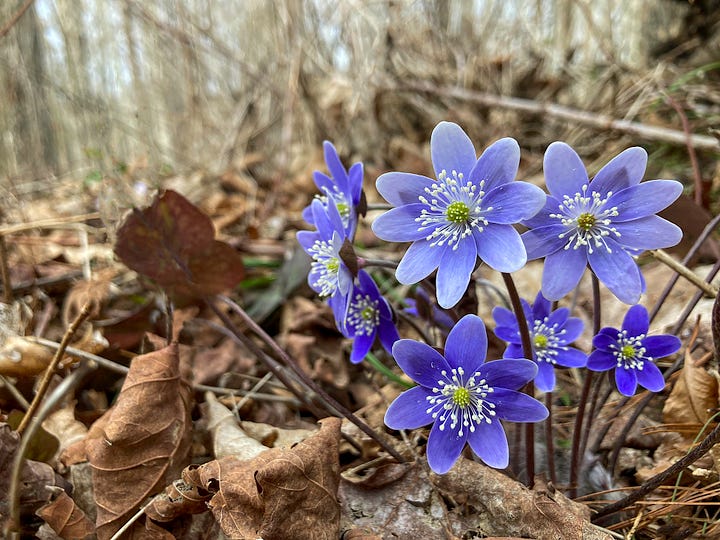 ---
Chasing Nature is brought to you by readers who support independent thinkers and writers. If you aren't one already, please consider joining us as a free or paid subscriber. Thanks!
---
Postscript
Yes, I know, I'm late with the final Practical Nature Photography lecture in our seminar for paying subscribers. My excuses are pictured above in this post. I'll have Lecture 5 (mop-up) for you next week. Thanks, everyone, for your patience.